India is the world's most dangerous country for women, but a new organisation for female physiotherapists is making life better for many of them. We met the person behind the initiative, Ruchi Varshney, who in a short time has achieved great things.
Delhi, December 2019. According to the weather forecast, the sun is shining, but the dense smog does not let much of the sunlight through. Traffic in the world's most polluted city is overwhelming, with nine million vehicles having to zigzag through the city centre every day without running into any of the thousands of cows that roam freely around the city. The state has started to build shelters for the sacred animals. Someone points out that cows are treated better than women in this country.
Ruchi Varshney sits in one of the cars talking on the phone, which is almost always the case nowadays. Since she started the organisation for female physiotherapists a year and a half ago, she needs two mobiles. One for her patients and one for the members of the organisation. Several times a day, women who are having problems at work and need help, call her.
– The problem with having only men in an organisation for physiotherapists is that nobody listens to our voices, she says. Who represents us when we are harassed?
When female physiotherapists all over India joined forces in their own organisation with a powerful chairperson at the helm, they got a platform to raise voice together against harassment by people in top positions. Until then no one had dared to protest openly, Ruchi says. But now, with help from a lawyer who is an expert in discrimination, they are able to take, and win, several fights.
– So when people wonder about the benefits of having a special organisation for women, you have the answer right here, she says.
It was the Thomson Reuters Foundation that listed India as the world's most dangerous country for women (see fact box). When the organisation carried out the same survey eight years ago, India was in fourth place. Afghanistan was at the top of the list. Since then, many people have demanded change.
In December 2012, for example, an Indian Me Too riot began when six men raped 23-year-old physiotherapy student Jyoti Singh on board a bus in Delhi. The fact that they used an iron pipe and pulled out her intestines before dumping her body along the motorway, shocked not only Indians themselves but also people far beyond the country's borders. The Swedish media also reported on the incident. The perpetrators thought she had only herself to blame as she was out at nine o'clock at night and said they wanted to teach her a lesson. The perpetrators, except one who was a minor, were sentenced to death. But the legal process has been protracted and at the time of writing, the sentence has not yet been enforced.
Jyoti's death became a symbol of the abysmal attitude to women in the country, and both women and men went out on to the streets to protest against the violence. More women began to report sexual abuse, and more women had the courage to report crimes. Special women's police officers were introduced and laws were tightened. However, India has not gone down in the ranking of the most dangerous countries for women, on the contrary, it is now in first place. Today, a rape occurs every twenty minutes in India, and Delhi is known colloquially as India's rape capital.
During the week I was in India, the media was reporting on new assaults on a daily basis. A raped and badly burnt woman's body was found, a police officer was arrested for taking part in the gang rape of a little girl, a teacher raped a six-year-old girl in the classroom while her friends played in the school yard, a dentist sexually assaulted a 15-year-old girl. A 70-year-old woman was raped, as was a 55-year-old woman and a 17-year-old girl. Two gang rapes receive particular attention as the perpetrators, in both cases, set fire to their victims.
When Jyoti died, it felt like it hit the entire profession, Ruchi says. As a physiotherapy student, she was one of them.
– It was a shock, because we realised terrible things can happen to anyone. Not just poor girls in the countryside, but also middle-class women in the cities. People like us. It is happening everywhere, in the middle of town even.
And now that the country is being shaken by new brutal gang rapes, people are once again openly protesting. She intends to start a safety campaign, she says while the car slowly makes its way through the traffic. It involves entering the police's local emergency phone numbers into the women's organisation's WhatsApp groups. If something happens, a member can quickly raise the alarm, and then lots of people will know exactly where she is.
– Then the police know that we know, says Ruchi. And if we add the media to the group, journalists will call if the police do not act. I also want us physiotherapists to teach self-defence to women and girls.
Within the space of a day, Ruchi has launched the campaign and all the regional coordinators are flagging on social media that the physiotherapists' women's organisation is there for those who need help. Soon, the first self-defence workshops have also started in various parts of the country. This is how they work. Fast, well-coordinated and extremely focused.
In a sense, Ruchi has always been at the forefront. She found school extremely easy and was able to skip several grades. Consequently, she was always the youngest in the class, but still managed to get top marks. As a 15-year-old, she graduated from upper-secondary school, and when she turned 20, she was a qualified physiotherapist and advanced quickly to a senior position. But for most of her life, despite her tremendous capacity, she was not the kind of person who dared to step forward and criticize. Becoming the courageous leader she is today has been a long process. She comes from a conservative family and was brought up to always act in a dignified and composed manner, she explains. To never raise her voice.
– My sister and I were not even allowed to answer the phone at home. My mum, dad, and little brother did that, and they decided if it was appropriate for us to speak to the person who had called.
She was not allowed to have jeans, nor to wear camisole tops that showed her bare shoulders, nor to ride a bicycle and was not allowed to stay out after seven o'clock in the evening. She was never allowed to go to parties, even though she loved to dance. Today, she is not bitter about that, she says, but back then it was not so easy being constantly monitored and having restrictions placed on what she did. Even when she was studying to be a physiotherapist and had exams, her father waited for her outside the examination hall to accompany her home.
When, as the oldest child in the family, she was the first to marry, it was her parents who chose a suitable husband for her.
– I did what was expected of me, she says.
When she was eventually discriminated against at work, she remained silent. It started when her first son was born. At the time, she was the head of the orthopaedic physiotherapy department at one of Delhi's hospitals and had been working in this role for several years. She ran the clinic as if it were her own. Gave everything, and a little more. Yet her boss did not want to pay the maternity allowance to which she was entitled. A colleague told Ruchi to report it.
– But consider my background, she says. Me, who had been taught never to protest or argue. How could I report my own boss?
A few years later, when she has her second son, she is once again denied maternity allowance. She does not dare to protest on this occasion either. She does not dare stay home for more than a couple of months for fear of losing her job. But then one day when she is on her way to work she stumbles and hurts herself so badly that she has to go to Accident & Emergency. She contacts her manager – who says she has not applied for any leave and therefore is not entitled to be absent. For 34 years, other people have decided things for Ruchi Varshney, and she has meekly submitted. But now, this is where it ends. After the doctor has patched her up, she walks into her manager's office and resigns.
Ruchi starts her own clinic, right next door to her own house. No one in her family has ever been self-employed. They are teachers and engineers, all permanently employed with monthly salaries. It will probably not work, she thinks. But the company is making a profit after the first month, and after a while she receives an award for her clinical contributions – which means she is invited to speak at a conference. At the conference, she tells the audience about her own journey as a woman in this profession. About how she strongly identifies as a physiotherapist, that regardless of the resistance she faces, she never intends to give up her career, even if she has to work for free. A number of women start to cry.
– Their families had tried to get them to quit work, says Ruchi. That is when my commitment to women began. If, in the space of ten minutes, I could connect with them and convince them not to leave their jobs, why not try at a higher level?
Ruchi was the first female physiotherapist in India to organise a scientific conference. A total of 700 physiotherapists come to Delhi to participate. She arranges another one, this time focusing on women, and now 1,500 people attend. Ruchi acquires a taste for it.
One day she goes to one of IAP's (Indian Association of Physiotherapists) meetings. She looks at all the board members in shirts and jackets and asks the president Sanjiv Jha how it is possible that a profession consisting of 75 percent women is only represented by men? He replied that if she wanted to take on the task of getting the women to be more active then she should go ahead. Thinking back on it, he laughs in a slightly embarrassed way at what he was really thinking when he said that.
– I thought she might be able to get a maximum of twenty-five people involved, maybe start a couple of local branches, he says. Nobody believed anything else, and therefore nobody felt threatened. But then branch after branch started popping up and I couldn't understand what was happening.
– Ruchi called me and said that she was planning to start a women's organisation, says Pooja Sethe, the organisation's coordinator in the state of Delhi. It started out as a small vision, but with the help of social media, we organised 1,500 women in my area in the first month. This has been an amazing journey and it will continue that way. We are linked all over the country now!
In the state of Uttar Pradesh, Shruti Sharma also received a call from Ruchi. Did she want to become a coordinator? She immediately answered yes.
– At first, I had a hard time organising in my district, but now there are a lot of us and we have managed to hold a number of workshops. We met students and villagers and arranged wellness walks for the public. Just to mention a few examples of all the things we have done.
In just a few months, Ruchi Varshney managed to organise 8,000 women in a total of 50 different branches. The organisation was given the name IAP Women Cell.
Now the men start to take notice. Sanjiv Jha's phone was ringing off the hook. How can he, as the president of the IAP, support such a thing? They create a parallel organisation that splits the existing one! Why were the men not invited? What have women ever done for the profession?
– New ideas are always met with resistance, says Sanjiv. Especially in India where men dominate, and the same mentality prevails among physiotherapists. I always reply that women have managed to achieve much more in this short period of time than men have done in 50 years.
Personally, he does not feel threatened by the success the women have achieved. On the contrary. This is the right path, he says.
– If we do not raise the status of women, we cannot raise the status of the profession. Basically, this is about physiotherapy. We need a lot more physiotherapists in India and we need to be able to reach more people, and therefore it does not matter if women or men lead the organisation. It is what happens that counts. And it is important that everyone is involved.
About a year and a half after the formation of the IAP Women Cell, the organisation has carried out more than 1,000 activities in the country, both for the physiotherapists themselves and for the general public. They have developed gender equality guidelines for the country's physiotherapy programmes and won several discrimination cases. This has led to more female physiotherapists now staying in the profession. A woman who is harassed in her workplace is often persuaded by her family to resign.
– Now we support women who encounter problems, says Ruchi. We do not back down, we take the fight. This not only means increased confidence on the part of the physiotherapists themselves, but also that they are shown more respect by their families.
The organisation also helps physiotherapy reach a broader target group. In the past, female physiotherapists have mostly worked in hospitals and clinics. For safety reasons, home visits, for example, are something only men do. But now women work together with outreach programmes outside of traditional care. Among other things, they visit workplaces and talk about ergonomics, teach the public cardiopulmonary resuscitation (CPR), and offer free health screening for children. And they reach women far out in the countryside when they go to temples to hold menopause workshops, or to schools to talk about menstruation and menstrual hygiene. Things that men cannot do because of various taboos.
– Now we have a voice and have become valuable resources in society, says Niti Khurana, coordinator of the IAP Women Cell in the state of Haryana. We reach out to people! We have even held lectures on gender for medical students. We have achieved all this!
By educating the population on gender issues and the rights of women and men, physiotherapists can hopefully contribute to a fairer society, Ruchi hopes.
– Maybe we can also reduce the number of terrible crimes against women, she says.
From the outset, Ruchi realised that running a women's organisation would not be easy. But it surprised her that she personally would receive so many threats and have so much hatred directed at her. She has been accused of sleeping her way to the top. Accused of being a bad mother and a terrible wife. Not by her own family, but by others. She has been threatened with legal action for false accusations. Been called a cancerous tumour. A mental case. A prostitute. And that she is only out to make money.
– I don't get a single rupee for what I do, she says. This is a non-profit organisation that I run at the expense of my own company. My husband has to put up with his wife being called all sorts of names. How many men would tolerate that? If people really knew the price I pay.
Sometimes she has reported the incidents to the police, on other occasions she has not. She has learned to choose her battles.
– I've cried so much, and I can still get scared. I have so many enemies, I have to be on my guard all the time. But not all men are malicious, just as all women are not goddesses. There are women who are against me, and there are men who support me.
A conference room in Delhi. Ruchi is nervous as she steps up to the lectern. She never gets used to this, even though she has done it so many times. More than twenty coordinators from the IAP Women Cell have come here from northern and central India for one of their meetings, and to tell the Swedish journalist about their activities. A handful of men from the IAP have also been invited.
– We never asked for strength, Ruchi tells the attendees. We were obviously already strong. We just needed an opportunity to show it. But that is not thanks to me. We did this together. Not least the men who are here today, because without your support we would not have got this far.
(Translation: Global Text AB)
Note 1: Fysioterapi is a trade union magazine with a circulation of 13 000 copies. Our readers are physiotherapists.
Note 2: The reporting trip to India was funded by the organisation Union to Union which coordinates international trade union development cooperation.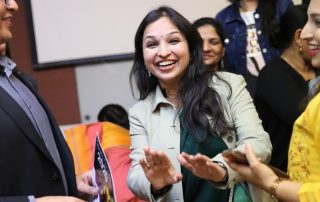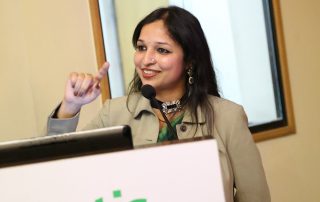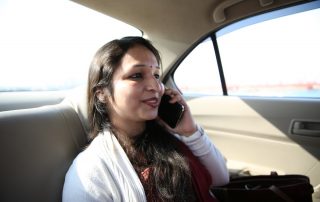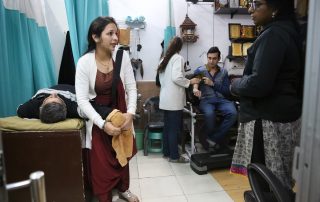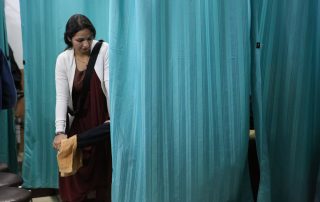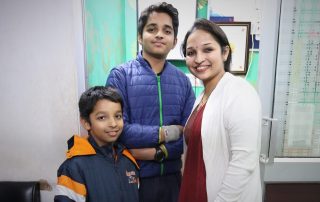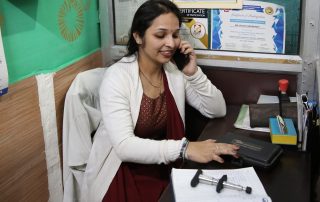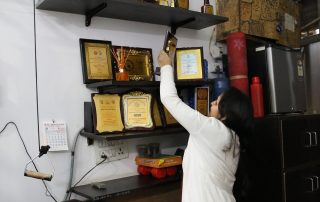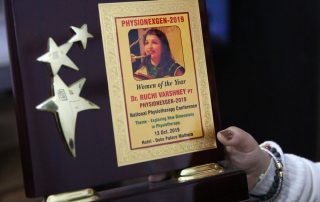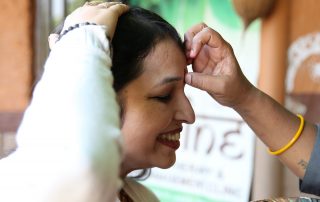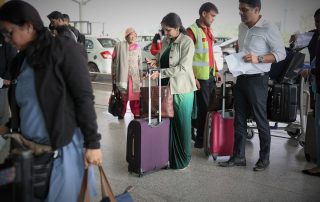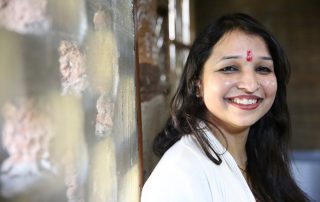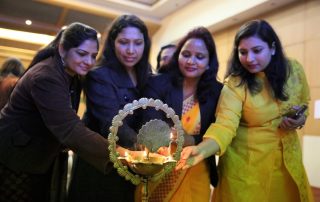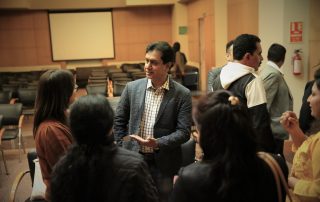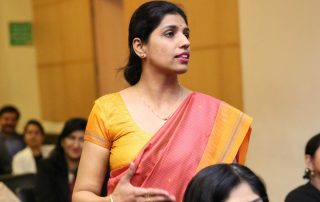 Some of the men behind Ruchi Varshney: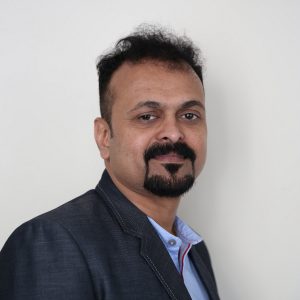 John Joji, Chairman India branches of the IAP:
"In all the years that our organisation has been around, not a single man has thought about the fact that there were no women. In India, men's voices always have to be the loudest, and now that women are raising their voices, men are growing increasingly insecure. But Ruchi is not against men, on the contrary, she welcomes us. She has our full support and we will not back down. I have had faith in her from the beginning. In the next election, I think she will become the president of the entire IAP."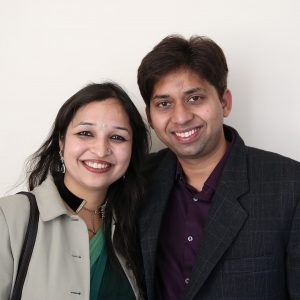 Eshan Kaushik, physiotherapist and Ruchi's friend for many years. He managed to convince her a few years ago that she, as the first female physiotherapist, should organise a scientific conference:
"I would not be surprised if one day she became the Minister of Health. I think she can help change healthcare in India and make physiotherapy accessible to everyone, bring it to the grassroots level out in the villages. I know that she has an extraordinary capacity."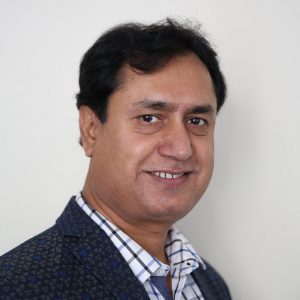 Sanjiv Jha, president of the IAP:
"I have to deal with a tremendous amount of resistance to the women in the organisation. After the election, 80 percent of the posts will change hands, and a number of them will go to women. Men in India find losing to a woman difficult, and do not like change. I have also criticised change, but then I realised that it is not a viable way forward. Let us do our job instead."
Plastic surgeon: The attitude towards women must change
A common form of violence in India is to use fire to inflict burn injuries on women and girls. The plastic surgeon Ravishanker Ramadorai finally realised that he could not just treat the women's burn injuries. He also had to get the families who had caused the injuries to change their attitude towards women.
Ravishanker Ramadorai has been a doctor for 40 years, most of which he has spent in a hospital in the Indian city of Loni. At the hospital, he regularly took care of women and girls with burn injuries.
– Eight out of ten of the injuries were not accidental, he says. The women and girls had been subjected to domestic violence.
He dealt with the injuries as skilfully as he could, and that was it. Until 1998, when he treated a young patient with 65 per cent burns.
– I took credit for saving the girl's life despite her extensive injuries, he says. But then later, when I found out that she had taken poison and died, and that her father had sexually abused her, I realised that nothing I had done was right. I had only saved her body, not her life.
Ravishanker realised that if the number of women with burn injuries was going to be reduced, he also had to change societal attitudes. So he started calling the families into meetings to make them change their attitude towards women. At times, he threatened to report them to the police. Sometimes he managed to convince them to change their attitude, other times he did not. Realising that it was pointless, he instead went to his patients and tried to persuade them to leave their husbands. Then he initiated a rehabilitation programme for these women, focusing on self-sufficiency. What were they good at? Where was there an opportunity for them to make money? Many of his patients had had an income before and therefore would have something to fall back on. They had all kinds of skills. This violence is something that affects women in all walks of life, says Ravishanker, and tells me about a patient who was a model.
– Her modelling career was ruined, and she lost an eye. But then she left her husband, became an entrepreneur and now runs her own company.
The physiotherapists, who had always played a central role in the rehabilitation process of women with burn injuries, became even more important. While Ravishanker was the one who performed the surgery and provided the medical treatment, it was the efforts of the physiotherapists that would help the women start their new lives.
– Sometimes I went with the patient to the physiotherapist to discuss what my expectations were, he says. I could be very specific about a particular woman, for example, being able to thread a needle, embroider, sew or use her hands to cook. Or whatever skills she needed now to be able to support herself. It was an essential prerequisite for her to be able to leave her husband.
Many women later sought out Ravishanker to tell him that, thanks to him, they had been given a new chance in life, and that everything had worked out. However, their families did not appreciate the fact that Ravishanker intervened.
– I have even had parts of entire villages come to my office and threaten me, he says. Once, there were 30 angry people standing outside my door. But I have never been afraid of them. I don't think I had a choice, because at the end of the day, you still have to accept reality for what it is. You have to be socially responsible, otherwise you have achieved nothing.
Currently, Ravishanker Ramadorai lives in Nepal where he teaches medical students.
Do you educate them about this social perspective?
– Yes, absolutely!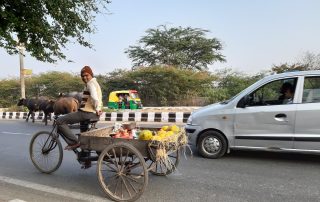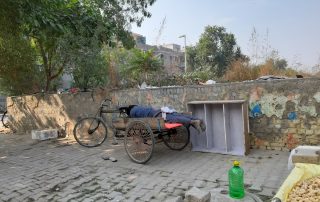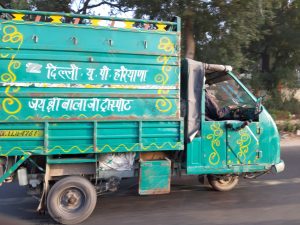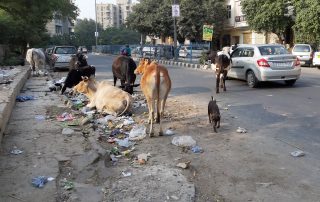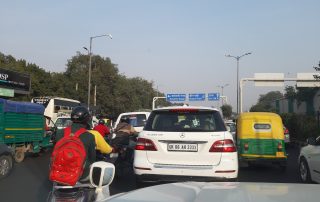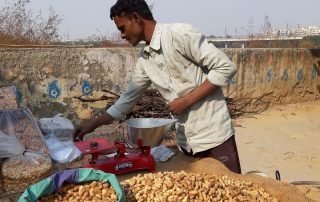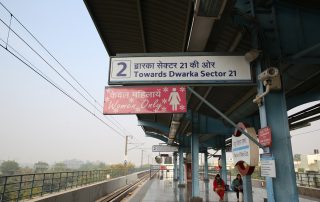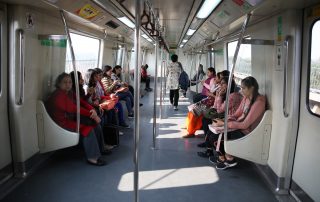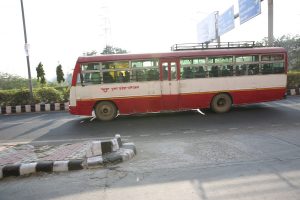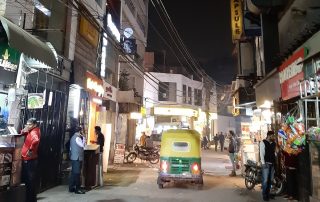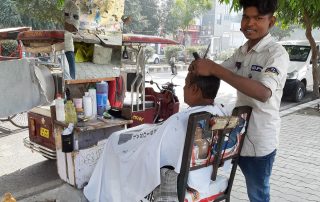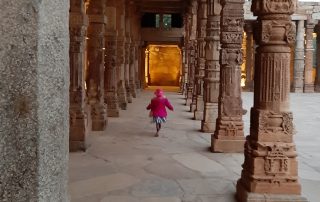 THE WORLD'S MOST DANGEROUS COUNTRY FOR WOMEN

In 2018, the international charity, the Thomson Reuters Foundation, listed the UN member states that were most dangerous for women. India was in first place, followed by Afghanistan, Syria, Somalia, Saudi Arabia, Pakistan, the Democratic Republic of the Congo, Yemen, Nigeria and the USA. In the survey, more than 500 experts were asked about the situation for women in each country within the following six areas:
∙ Healthcare: access to general practitioners, specialist doctors, dentists and opticians, for example.
∙ Sexual violence: for example, rape as a tool of war, rape within the home and outside the home, lack of access to legal redress, rape and sexual harassment.
∙ Non-sexual violence: physical and mental violence within the home and outside the home.
∙ Discrimination: the ability to support themselves on their salary, discrimination at work, access to land, inheritance law, educational opportunities and more.
∙ Cultural traditions: for example, female genital mutilation, child marriage, involuntary marriage, stoning, acid attacks, physical abuse or mutilation as punishment, and the murder of little girls.
∙ Trafficking in human beings: as forced labour, slave labour, forced marriage and sexual slavery.
The Thomson Reuters Foundation has 15 offices around the world and consists of lawyers, journalists and social innovators.
INDIA

Population: 1.3 billion
Capital city: New Delhi
Languages: 15 official languages, of which Hindi is the national language and English the official auxiliarylanguage
Life expectancy: 68

Living conditions and health: 163 million Indians do not have access to clean water, which results in over 60,000 deaths each year among children under five. More than half of the population have no toilet. Diseases such as tuberculosis and polio are increasing. The air quality in the major cities is consistently very poor and is responsible for more than one million deaths per year.
The Indian government has recently implemented healthcare reform for the country's poorest citizens. The goal is that 500 million people who previously could not afford healthcare are now entitled to free treatment, up to the equivalent of SEK 60,000 per year. At the same time, a major expansion of primary care is underway.

Girls in India: Of the children who are forced to leave the education system after primary school, seven out of ten are girls. Dowries are common, that is when the bride's parents pay a sum of money or give property to the future spouse's family. India has the world's highest rate of harassment, murder and suicide linked to unpaid dowries. A large number of female foetuses are aborted, and India is now one of the countries in the world with the greatest gender imbalance and where the share of the population that are girls is lowest. Newborn girls risk being abandoned because of their gender. Child marriage does occur but has decreased. In 2018, 27 percent of girls were married before the age of 18. Ten years ago, this figure was 47 percent.

(Sources: Plan Sverige, the Ministry for Foreign Affairs, Sweden Abroad)